You Can Now Buy and Sell Bitcoin in All 50 States Thanks to Square
Thanks to Square Inc. (NYSE: SQ), cryptocurrency enthusiasts in all 50 U.S. states can now buy and sell Bitcoin.
Before the Aug. 13 announcement, SQ did not offer Bitcoin purchasing in New York, Georgia, Hawaii, or Wyoming, according to CoinDesk.com.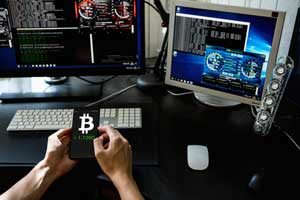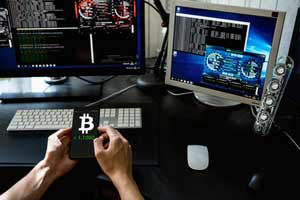 Square generated $37 million in revenue in Q2 from Bitcoin, netting a profit of $420,000 from transactions.
Here is a recap of the top five cryptocurrencies by market cap as of 1 p.m. ET:
| | | | |
| --- | --- | --- | --- |
| Cryptocurrency | Market Cap | Price | Change (24h) |
| Bitcoin (BTC) | $112,902,789,906 | $6,559.81 | +8.14% |
| Ethereum (ETH) | $30,706,620,126 | $303.00 | +17.16% |
| Ripple (XRP) | $11,813,768,855 | $0.300052 | +15.41% |
| Bitcoin Cash (BCH) | $9,264,409,946 | $535.69 | +10.28% |
| EOS (EOS) | $4,409,860,495 | $4.87 | +12.38% |
The Top Cryptocurrency Stories for Aug. 15
Coinbase CEO Brian Armstrong has warned that we are still in the early stages of the crypto revolution. "This technology is going through a series of bubbles and corrections, and each time it does that, it's at a new plateau," Armstrong told Bloomberg. The Coinbase CEO believes people's expectations are all over the map, but he also said real-world adoption has been going up.
Venezuela wants to launch a bank for cryptocurrencies, according to CCN.com. The move is a strategy to attract foreign investment and bypass international sanctions. U.S. President Donald Trump has banned American citizens from purchasing Venezuela's cryptocurrency, the Petro.
The CEO of CBOE Global Markets Inc., Chris Concannon, is cautiously optimistic that his company will win approval from the U.S. Securities and Exchange Commission (SEC) to list the first Bitcoin ETF. The SEC has delayed its ruling on proposals from SolidXPartners Inc. and VanEck Associates Corp. to list on the CBOE. A Bitcoin ETF would create a flood of new money entering the market.
Mobile payment company Square's Cash App has recently rolled out Bitcoin (BTC) trading in all 50 states, the firm confirmed in a Tweet August 13.
According to the company's announcement, Cash App users are now able to conduct Bitcoin buy and sell transactions in all the U.S. states.
Square first launched Bitcoin trading on its app for a fraction of users back in November 2017.
On Jan. 31, 2018, Bitcoin trading on Square's Cash App was launched for almost all of its users, excluding those in New York, Georgia, Hawaii, and Wyoming.
Co-founded nine years ago by Twitter CEO, Jack Dorsey, the financial services company has reportedly suffered some losses as a result of introducing Bitcoin trading, which the company, however, considers "insignificant."
Square acquired a BitLicense to operate in New York in June, and two months later announced it had generated more than $70 million in revenue from crypto in Q2, compared to $34 million in Q1.
Earlier this year, Dorsey claimed that the Internet will "ultimately" adopt a "single currency," which he believes will be Bitcoin.